Manual Business Checks
Manual business checks are an affordable way to make your business payments and an easy way to track expenses. Featuring side-tear vouchers that make it simple to record payments, our manual business checks are a perfect solution and store conveniently in your payment binder.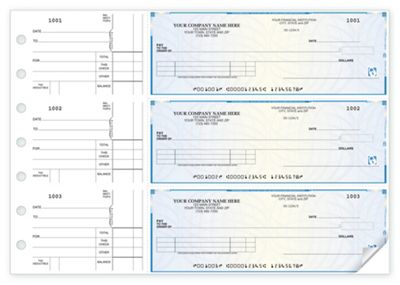 SM3CHK3
Secure 3-To-A-Page, Manual Counter Signature Check & Voucher
Size:
3 3/8 x 8 1/2"
50/$12.96